One way Fragmenstein maps submitted compounds to the inspirations is by merging them. Therefore with a few tweaks Fragmenstein merges hits happily*. Code: combine.pdf (159.4 KB)
Pairwise
Here is a table of pairwise combinations it predicted as proof of principle. The ranking was row.comRMSD + row['∆∆G']/10 - row.N_constrained_atoms /20 as it was only pairwise and as all inspirations are self-inspired (so way easier for it), the RMSD should get more weight.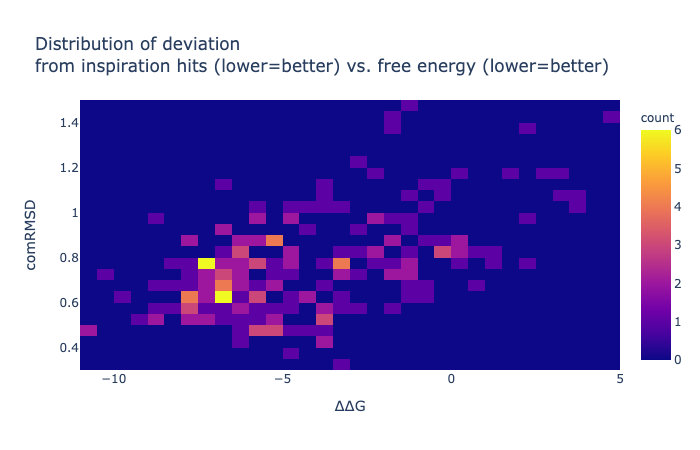 I'll do a more complex system later on. With more hits, the covalents and with filtering for only enumerated molecules in ZINC or similar.
*) Horrors lurk at the bottom of the table
These are solely based on one-to-one positional overlap within 2Å, therefore several compounds are impossible with a few Texas carbons —the horror show at the end of the table is actually entertaining to look at. Changing the formal charges and changing rings to non-aromatic were done when sanitization failed, but obviously this is not a real sanity check.
Rings
One thing that the Fragmenstein full-merger underperforms in is rings, this is especially true when there are 3+ rings, and differently sized, as suggested inspiration hits. As a consequently, I have been trialling out collapsing rings before the positional mapping (not used here), but the code struggles with a few corner cases.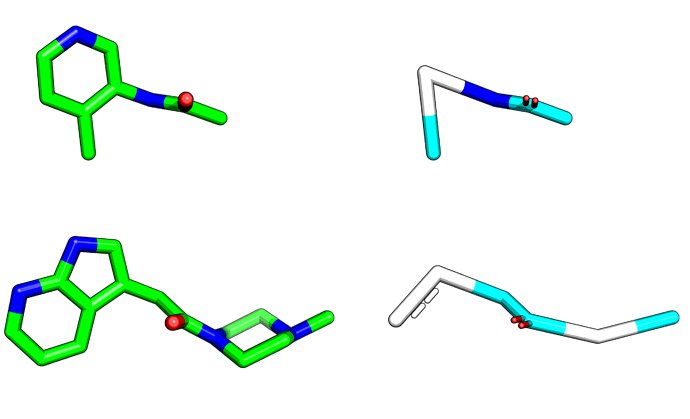 I am hoping that this will make less horrors and more sensible molecules.