Recently released paper is here https://www.biorxiv.org/content/10.1101/2020.04.16.044016v1.full.pdf
Compounds are as follows:
ONO 5334
C[C@@H]1CS/C(=N\\NC(=O)C(=O)[C@H](C2CCOCC2)NC(=O)C3CCCCCC3)/N1C
Available in Molport!
https://www.molport.com/shop/moleculelink/BTZCSXIUAFVRTE-LHMVCHPVSA-N/42665823?searchtype=smiles-search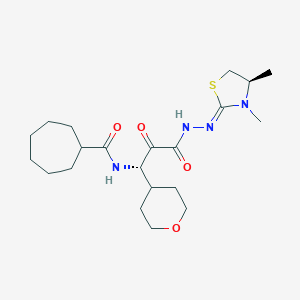 VBY-825
CC[C@@H](C(=O)C(=O)NC1CC1)NC(=O)[C@H](CS(=O)(=O)CC2CC2)N[C@@H](c3ccc(cc3)F)C(F)(F)F
Available in Molport
https://www.molport.com/shop/moleculelink/about-this-molecule/46418263?searchtype=smiles-search&searchkey=55E7VC86AH2T21E6CNLU63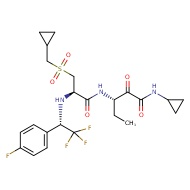 Human cysteinyl cathepsins, including cathepsin B, cathepsin L, and cathepsin K, are required for the proteolytic processing of virally encoded proteins during
infection77-79. Cathepsin activity seems to be required for proper processing of the SARS-CoV-1 S protein within the endosome in order to activate its fusogenic acitivity78. Inhibition of cathepsin L activity has been previously shown to efficiently suppress SARS-CoV-1 infection78. We found ONO 5334 (a cathepsin K inhibitor) and VBY-825 (a reversible cathepsin protease inhibitor) to inhibit SARS-CoV-2 infection in a dosedependent manner, however additional studies will be required to determine if their antiviral activities are due to inhibiting proteolysis of viral or host cellular proteins.
MDL28170
CC(C)[C@H](NC(=O)OCc1ccccc1)C(=O)NC(Cc1ccccc1)C=O
Available in Molport
https://www.molport.com/shop/moleculelink/benzyl-N-1S-2-methyl-1-1-oxo-3-phenylpropan-2-yl-carbamoyl-propyl-carbamate/6822458?searchtype=text-search&searchkey=6FNT3UTP70QLA1E6CMA1B3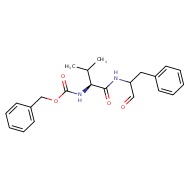 Z LVG CHN2
[H]N(CC(=O)C=[N+]=[N-])C(=O)[C@@H](N([H])C(=O)[C@H](CC(C)C)N([H])C(=O)OCC1=CC=CC=C1)C(C)C
Not available in Molport, but synthesis is reported in https://patentimages.storage.googleapis.com/ee/63/d3/4069d347483844/US5037957.pdf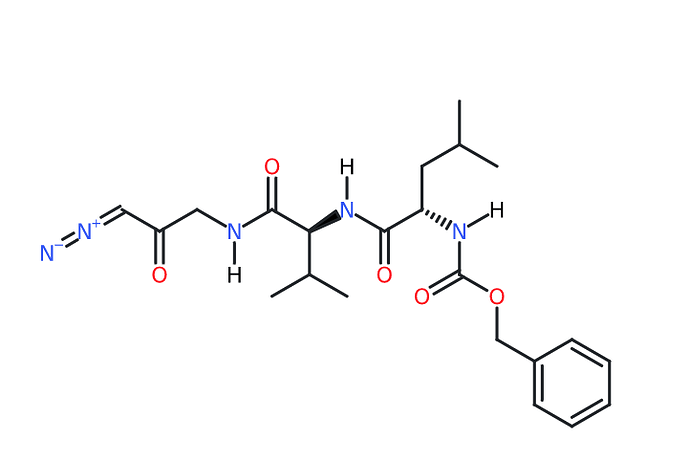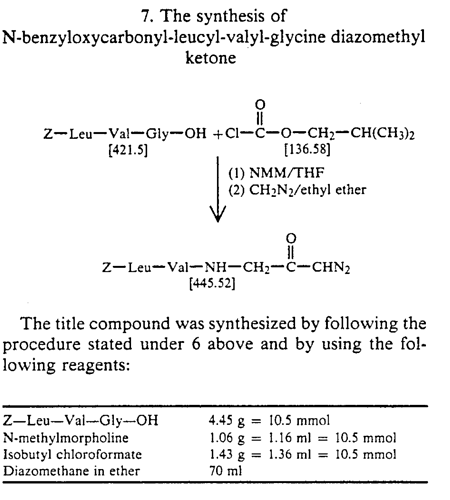 Z LVG CHN2, a preclinical tripeptide
derivative that displays a broad-spectrum bactericidal activity. Specifically, this molecule has been previously shown to suppress herpes simplex virus (HSV) replication by inhibiting the enzymatic activity of HSV-encoded cysteine protease68, which may indicate that the antiviral function of Z LVG CHN2 occurs through inhibition of SARSCOV-2 3CLpro protease. Another preclinical molecule that exhibits strong antiviral activity, MDL 28170, is a potent cell permeable calpain I and II inhibitor. Interestingly, MDL 28170 was previously found to impair infection by SARS-COV-1 and Ebola virus (EBOV)
All four "were found to inhibit viral replication at EC50 concentration <500 nM"
More info in the paper
@RGlen also brought up an interesting point mentioned in the paper regarding the difference between vero cells and the cells of interest in the lung:
Of note, one potential limitation of Vero cells is that, due to species differences, pro-drugs that require the human host cell machinery for processing into their active form, such as some nucleoside inhibitors, may not harbor the same potency as in human cells. Consistently, we found that remdesivir inhibits SARS-CoV-2 replication ~60-fold more potently in human cells in comparison to Vero E6 cells